Last updated June 26, 2017
Blueberries - Picking is Great!

There are OODLES of berries in the field!
And they are SO delicious!
Blackberries - Picking is still Good!
These berries are oh so sweet!
Open on Sunday July 2
Future Forecast
Seedless grapes - July 20
Figs - August 1
Muscadines and Scuppernongs - August 15
Persimmons - September 15


See our Newsletter for
more details!



Blueberry Picking - Peak of Season s around the corner!
It is about to be a crescendo of blueberries. We are picking the Climax variety mainly at the moment but several other varieties are picking too. The picking is good to very good with picking time per gallon being low and improving. The blueberries this year were 12 days ahead of schedule! Centurions are coming on now and should peak around 4th of July.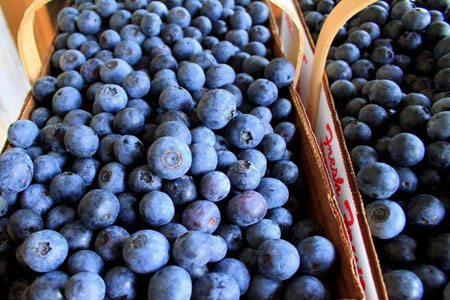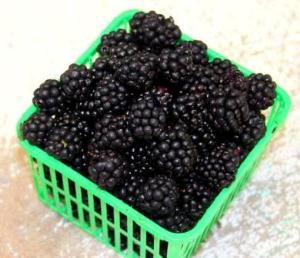 Blackberry Picking is Still Good!
It is you can't believe it time in the Chickasaw! The picking is very fast and oh so sweet. Still lots of Kiowa. The Von are coming in along with the Ouachita ahead of schedule I think. The Chester, our latest berry except for the primo cane bearing, are just finishing up blooming. The primocane bearing black Magic and Prime Ark 45 still have flora cane berries. The PA-45 are blooming like mad... if it stays cool maybe some berries by early August.
Eggs & Jams

We still have eggs and jams for sale on the porch. We sold out of the frozen blueberries and blackberries we had over the winter. Please let us know if you think we should expand the volume for the winter of 2017. Purchases are on the honor system if we are not there.