Last updated September 16, 2017
The Power is On!
Come to the farm and fill your buckets with Muscadines!
Or Try a Persimmon
Remember new Hours for the Fall
9am-6p, Monday through Saturday
We will sometimes be on the Honor System this time of year.
Muscadines Are at Peak of Season!
These muscadines are the best kept secret of the South!
They are oh so sweet! And maybe just a little tart. And these varieties are dessert style with skins that you can eat. Cut 'em up on your cereal (YUM!). Freeze them for smoothies. And added bonus - Muscadines are loaded with nutraceuticals!
Irma Damage Report
The combination of heavy crop and heavy wind busted 10 posts off at the ground in the Muscadines.A big Poplar busted posts and took out one row of Razzmatazz and a Pecan tree broke off at groung level and took three rows of Jupiter. Plants are mostly okay and we are already working on repairs to the infrastructure. You can still pick while we are doing repairs.
Figs are few
Only the "die hard" picker should give it a try,
and will need to be the first in the field.
As the weather cools, they will continue at a trickle.
Blackberries
Continue at a Trickle
For those willing to work for them.
You have to look down, in and under the bushes.
Please Do Not Pick the Persimmons
Persimmons are only sold as pre-picked.
They are coming into season and we are beginning to have them on farm and at the markets as we harvest them.
Seedless Table Grapes Are Gone
We have a few gallons of pre-picked in the cooler.
Once they are gone, no more seedless grapes.
Call First Before Making Special Trip for Pre-Picked
We try to have pre-picked of the current harvest on hand, but we can run out. Best to call first if you are making a special trip, to make sure we have them. Be sure to ask us to set them aside for you. We could have them when you call, but sell out by the time you get there if we have not set them aside.

See our Newsletter for
more details!
Peak of Season in Muscadines.
The best way to pick a muscadine is by softness. You pick Muscadines one berry at a time. You do not pick clusters. You need to look at the grape and judge by the color if it needs to be felt. Then feel the grape ... if it is hard do not pick it. If you think it is a little soft the next step is to do a test eating. Is it sweet??? is the skin tender??? Repeat this process until you learn by feel what is a ripe muscadine grape.
Be sure to review our "Tips for Picking Muscadines" for more information.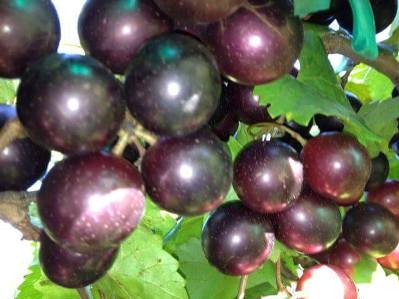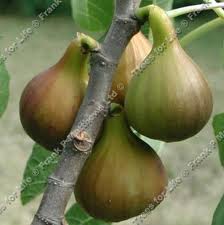 Figs at a mere trickle.
Picking your own is just for the "die hards" and you will want to be the first in the field. What isn't picked in the morning, we have to send pickers out to clear the ripe fruit every afternoon. We do this to keep down the bees and also because figs will split and become undesirable for anything but jammming pretty darn quick.

As the weather cools, Figs will continue to trickle.

Check out our "Tips for Picking Figs"

Blackberries & Blueberries
Blueberries are done. We had some frozen berries in the chest freezer - but with the power outtage after Irma their status is uncertain. If they survive the outtage, these are great for smoothies and cooking (think pies, jams and jellies). We will update on their status after power is back on.

The blackberries continue to trickle. You probably have to be a die hard, willing to look for them, down, in and under the bushes. We expect blackberries to continue to trickle in the Chester and primocane varieties-
Black Magic and Prime Ark 45.

The Chester blackberries can be deceptive- from a distance they appear to be all red but when you walk up to them you can see the black ones.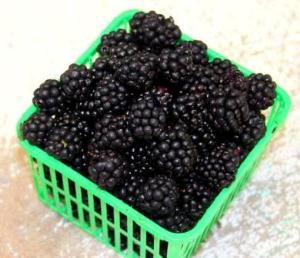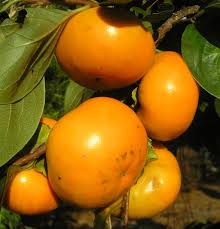 Please do not pick the persimmons.
Many have seen the persimmons growing along the parking lot. The variety is Izu. They look tempting but we ask you not to pick them. They must be cut off the tree with fairly stout snippers and the crop is limited. As a result, we will only sell them pre-picked.
We should have some available at markets and on farm as we begin to harvest them.
Check out our Newsletter for more information on persimmons.

Eggs & Jams

We still have eggs and jams for sale on the porch. We sold out of the frozen blueberries and blackberries we had over the winter. Please let us know if you think we should expand the volume for the winter of 2017. Purchases are on the honor system if we are not there.