Blueberry Picking - Peak of Season!
Now Picking Jupiter Table Grapes!

Last updated July 17, 2016
Blueberry Picking - is just FABULOUS!
It is PEAK OF SEASON in the blueberries!
Now picking Tifblue, Centurions, Climax, Onslow
The berries are dripping from the bushes!
Beat the heat by picking early mornings, or taking advantage of the evening breezes.
Stock the freezer now for winter blues!
Blueberries are SOOO easy to freeze, and easy to use straight out of the freezer. Frozen blueberries can be used as fresh berries since they do not lose texture with freezing.
See our Kitchen Tips for more.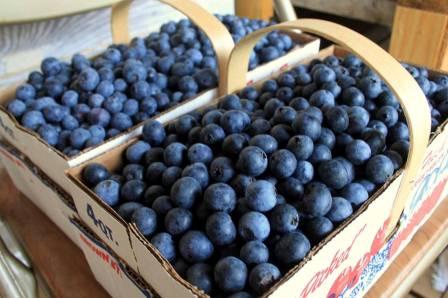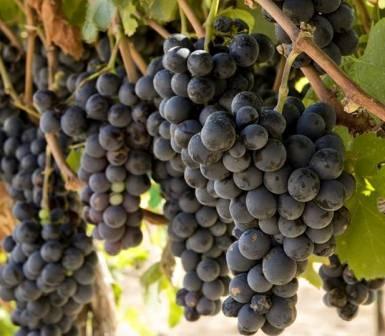 Now picking Jupiter and Venus Grapes
Take your time picking - Just because one cluster is ripe does not mean that the next one is. Be sure to look carfully to make sure the cluster is uniformly colored all the way around the cluster. Grape clusters must be cut from the vine with snipers - please don't tear the vines.
See our Picking Tips.
Figs - August 1
CAUTION - Please wear shoes with good tread.
Please no sandles or flip flops. The terrain is uneven, and in places, sometimes steep. Please wear shoes with good tread for walking around the farm. See our Picking Tips
Blackberry picking conditions are very poor.
Chester are ripening, but we only have 10 rows. The experienced and "very determined" can still find some blackberries down and in the bushes, but this is not easy picking.
How To Pick Blueberries & Table Grapes-
Read our Picking & Storage Tips
Refrigeration is a must
Berries are living beings. They will continue to carry on respiration which uses energy (sugar). Therefore, it is important to preserve the quality of fresh picked berries that refrigerate just as soon as you get them home. If you are traveling and are going to be stopping for a bite to eat we recommend a cooler with an ice pack. Thirty minutes to an hour in a car unprotected from the heat can leave you with much lower quality berries.