Blueberry picking is Good But Slow
Blackberry Picking is very slow.
Last updated June 23, 2016
Blueberry Picking has slowed due to the "flash drought" we are experiencing.
The irrigation is going 24-7 but we are trying to catch up. There are shiners in both Tifblue and Centurion and they are big and fat.

Flash drought happens when low humidity for a plant occurs at the same time as breezey weather. The plant carries on evapotranspiration to keep itself cool. The wind moves the cool air away from the plant so it must withdraw more moisture from the ground faster than it can migrate from lower depths in the soil profile.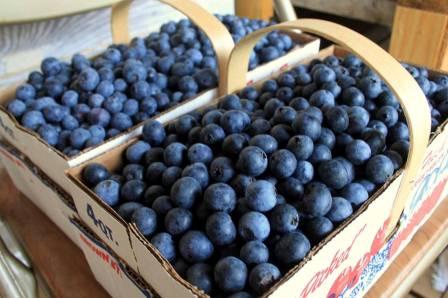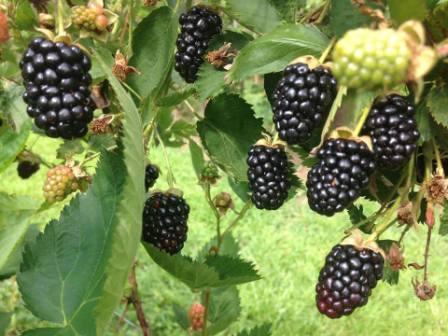 Blackberry picking conditions have been downgraded to very slow.
But there are still good blackberries to be had!
The sun is desicccating the exposed berries - so to get the good berries you have to go down, in and under the bushes. There you will find the blackberries protected from the sun, that will still be plump and delicious!

How To Pick Blueberries & Blackberries-
Blueberries turn blue and blackberries turn black before they are ripe and sweet.
Read our Picking & Storage Tips in the most recent newsletter
Refrigeration is a must
Berries are living beings. They will continue to carry on respiration which uses energy (sugar). Therefore, it is important to preserve the quality of fresh picked berries that refrigerate just as soon as you get them home. If you are traveling and are going to be stopping for a bite to eat we recommend a cooler with an ice pack. Thirty minutes to an hour in a car unprotected from the heat can leave you with much lower quality berries.
We are now mobile-friendly!
On Saturday June 4, 2016 we posted our new mobile friendly website. Please bear with us as we iron out some bumps and links. Please let us know how you like the new look, and if you find any bumps! We would love your input.