Last updated September 18, 2016
Seedless Dessert Grapes
Still Some Saturn
Figs Are In Very Short Supply -
Alert! We are running out each day
and there is a waiting list for Figs.
Muscadine Season:
Maybe 3-4 weeks left?
Picking in the Bullis is still excellent.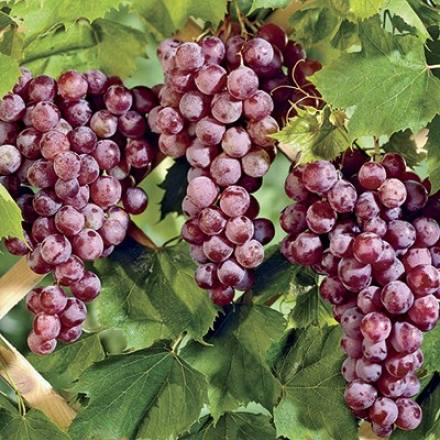 End of Season Special - $5/ bag on (the LAST of)the prepicked seedless Saturn grapes
Once we sell the prepicked Saturn that are in the cooler, there will be no more pre-picked. However, we still have some Saturn in the fields. If you are careful you can still get a lot doing you-pick, and only $2.50/pound when you pick.

Remember that grape clusters must be cut from the vine with snipers - please don't tear the vines.
See our Picking Tips.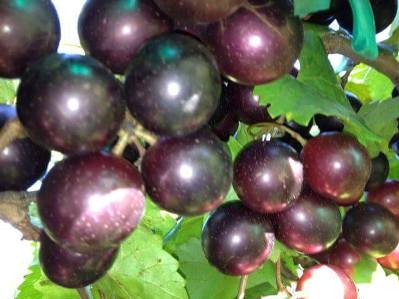 Bullis Muscadines are Still "Doing It!"
Bullis are the black muscadines, and the picking is still excellent.
There are still Scuppernogs as well (the golden varieties). Picking varies as some varieties are early season and some late season. They are mixed in the rows so if there seems to be just a few berries scout on and you will likely find more.
These are dessert quality muscadines - not the wild tough muscadines of olden times. The husks are tender enough to eat- and added bonus - LOADED with nutriceuticals! (That means they are good and good for you!)
Remember- you can't judge a muscadine just by its color.
Pick them one at a time - they fill the bucket quickly! - and You have to be careful to just pick the soft ones. See our Picking Tips.
FIGS are in very short supply!
Figs are at a mere trickle compared to the demand, and we do have a wait list for the pre-picked figs.
The trickle though should continue as long as it is warm. There are still lots of green figs on the trees.
Best picking is in the morning, before the crew goes out to replenish the pre-picked Fig supply and to clear the ripe fruit from the trees. We have to clear the ripe fruit each day to keep the bees under control - they love those sweet figs too!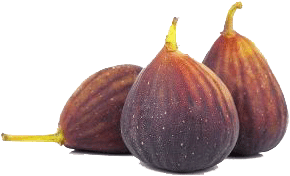 Blueberries are done.
There are some you-pick in the Onslow variety. Picking is very poor and for only the truly most dedicated of pickers. Pre-picked blueberries are no longer available.
Blackberries are done.
There may be one quart worth to be found in the morning in the far corner in the primocane bearing Black Magic and Prime Ark 45. Picking is very poor and like in the blueberries, only for the most dedicated and determined. Pre-picked blackberries are no longer available.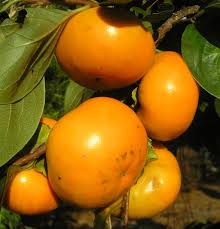 Please do not pick the Persimmons
Some may have noticed the Izu Asian seedless persimmons. We are expecting them to start about the 23rd or 24th of September. We will have them available at the market or Pre-picked at the farm. They will be $3 per pound. For now, we ask that you please do not pick the persimmons. Persimmons will only be avaialable as a pre-picked product this season.

Refrigeration is a must
Berries are living beings. They will continue to carry on respiration which uses energy (sugar). Therefore, it is important to preserve the quality of fresh picked berries that refrigerate just as soon as you get them home. If you are traveling and are going to be stopping for a bite to eat we recommend a cooler with an ice pack. Thirty minutes to an hour in a car unprotected from the heat can leave you with much lower quality berries.